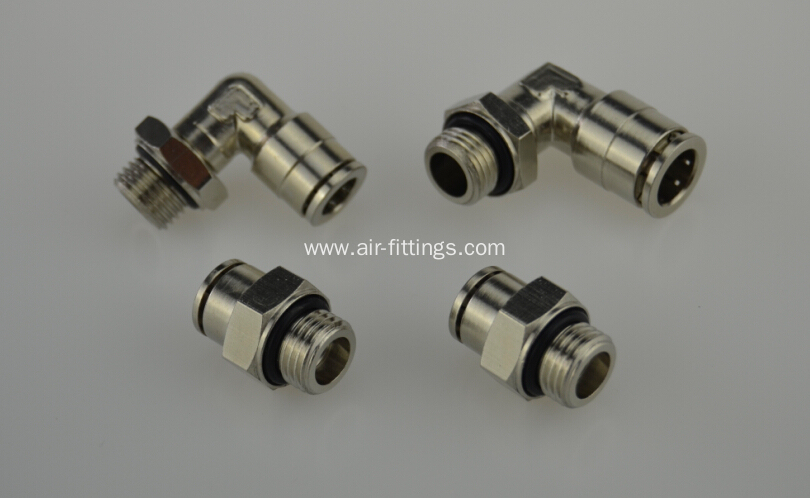 Cixi Air-Fluid Company 'BSPP Thread Metal Pneumatic Push In Fittings with below characteristics:
BSPP Thread Introductions : The British Standard Pipe Parallel (BSPP Threads )have the same diameter from end to end ,A parallel thread typically seals with use of an o-ring or Back Washer to seal the fittings ,no use of Anaerobe. The sealing ring (O-ring) can be easily replaced if it is damaged or hard-worn with time. Connection and disconnection of the tube can be repeated and can be performed using one hand , no other tools required .
Thread Connection : Range from BSPP 1/8" to 1/2"
Push-in Connection: Range from Inch Size 5/32" to 1/2" OD & Metric Size 04mm to 16MM
Configurations Includes: Straight , Elbow , Branch Tee ,Run Tee, Long Leg Male Elbow and Speed Control Valve .